Oh je oh je und schon wieist eine Woche rum. Kaum zu glauben wie schnell die Zeit vergeht! Und bald habe ich schon meine erste Vorprüfung. Schon bei dem Gedanken daran wird mir schlecht!!
Eigentlich wollte ich euch aber mal wieder meine neuen Layouts zeigen und wenn ihr an denen vorbeigescrollt habt, habe ich auch noch eine Kleinigkeit für euch
Also los geht es mit einem RAK für Summer und ihre süsse Jolina!
Friends of the Sea Kit by Danielle Engebretson
circle frames with bow from In my Garden by MK Designs
Lil' Chubs Alpha (blue) & An Open Book: The Basics by Karah Fredriks
Scallop Frames by Mira Designs
All available @ www.thedigichick.com
Das nächste ist ein RAK für Charlene…mal wieder
Kit No. 15 By Ondesigns @ www.scrapbookgraphics.com
Und als letzte noch ein RAK und zwar diesmal für Nathy…Ihr Baby ist sowas von süß!!
Photo Overlays #1
Vitaline Collection
Cardstock Crazy
All by Cinnamon Designs available @ www.cinnamon-designs.com & www.thedigichick.com
So und nun zu dem versprochenen Freebie…es ist nichts Großes, nur ein paar Paper Templates. Wollte das mal ausprobieren udn hab deshalb ein Bisschen rumgespielt. Wem sie gefallen, der kann sie sich ja mitnehmen! (Dann aber bitte an den Comment denken
)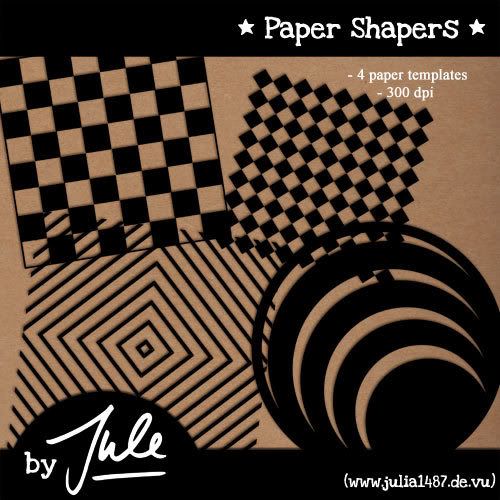 Sorry, download expired
So und das wars jetzt von mir!
Wünsch euch allen eine schöne neue Woche

Jule